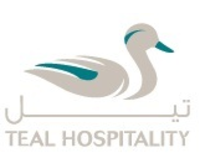 Teal Hospitality Careers
Hospitality
Dubai
About Teal Hospitality
Teal Hospitality is a hands-on hospitality consultancy and a hotel management company offering solid recommendations and advises to hospitality and tourism related Owners, Operators and Consultants.
Teal Hospitality Careers Jobs Vacancies
1) Leisure Sales Manager – Apply For Job
Only talented and passionate Candidates having a solid experience in similar positions within a leading International or Regional Hotel Chain should apply. Preference will be given to those who have a Dubai or a UAE experience.
Kindly send us your updated Resume/CV to: o.antonova@tealhospitality.com
Due to high number of applicants, only shortlisted candidates will be contacted. Thank you!