Full Time
1500 - 20000 USD / Year
Salary: 1500 - 20000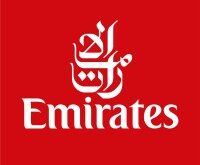 Job Details
Job Position – IT Service Management Analyst
Company Name – Emirates
At Emirates, we believe in connecting the world, to, and through, our global hub in Dubai; and in constantly innovating to ensure our customers 'Fly Better'. Do you want to play a part in that journey and become a part of expanding our services? Join us in cosmopolitan Dubai and make your mark on the aviation world by taking Emirates to the next level
About this role:
IT Service Management Analyst will perform a continuous cycle of service improvements to the operational services through service performance analytics via rigorous analysis of various operational data such as incident, problem, change, service continuity, infrastructure capacity, cost of operations, and insights from observability tools. He/ She will define, implement, and maintain the service level KPIs and standards and ensure the agreed service levels are met.
In this role, you will:
Identify records, trends, and analyze all problems that are assigned. Liaise effectively with the incident management teams, Application support teams, and technical teams to ensure all problems are investigated, and diagnosed, and have root cause analysis performed by severity and impact criticality.
Identify and analyze potential issues from observability tools, communicate the same to line management, and provide cost-effective solutions in a timely fashion.
Conduct detailed impact analysis capacity planning and ensure that proper testing of proposed problem fixes is completed successfully. Take end-to-end responsibility for all proactive problems, ensuring continuous progress updates are communicated to the key stakeholders. Escalate problems that age resulting in recurring incidents for the business.
Work with the IT Management team of Portfolio heads, Service Managers, and IT Technical Managers to develop service performance dashboards and reports for Emirates Group IT customers.
Ensure that the SLO and SLAs are adhered to and supported by the relevant technical teams, and are supported by the relevant Emirates Group departments (e.g. Procurement & Logistics, HR, legal) through operational level agreements (OLAs), and by external suppliers via Underpinning Contracts (UCs).
Own and maintain the service catalogue for all available services to drive standardization and rationalization of all production services. Liaise with IT strategy and Architecture to ensure the service catalogue supports the strategic directions for IT.
Coordinate with all required IT teams to ensure service specifications, tools, and resources are committed to implementing the agreed services according to SLOs. Identify and agree on Service Quality Plans & KPIs with required IT teams to ensure improvement to service levels.
Monitor SlO compliance reports and customer scorecard feedback and liaise with relevant teams to investigate non-compliance incidents and implement improvement processes. Assess the financial implications of SLO violations.
Ensure that operational monitoring, escalation, and renewal terms agreed with external suppliers are adhered to and protect the interest of Emirates Group IT in a manner consistent with the contract terms. Support and review IT Service Continuity plans, testing, and strategy for all IT services provided to the Group.
This job might be for you if you have experience with:
Degree or Honours (12+3 or equivalent)
5+ yrs relevant experience
Knowledge/skills:
Specialist technical experience, within IT Service Delivery environment, which includes incident, problem, capacity, service level management and service continuity experience.
Broad business domain knowledge
Broad operational and infrastructure knowledge (on premise, private cloud, public cloud)
Broad user support knowledge
Broad financial knowledge
Broad application & systems development knowledge
Problem management
Capacity management
Service level management
IT Service continuity
Availability management
ITSM Tools (e.g. ServiceNow)
Reporting Tools (e.g. PowerBI)