Full Time
1500 - 20000 USD / Year
Salary: 1500 - 20000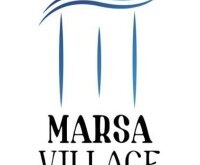 Current Marsa Village Careers Openings
2) Content Creator
3) Graphic Designer
4) Head Pastry Chef
5) Head Catering Chef
For the below positions, if you have 5+ Years experience in F&B sector for the below Designation
5) Head Catering Chef, with proven experience in the culinary field, experience in high volume production, quality-oriented catering.
-Excellent presentation skills, cost oriented.
-Good decision making and ability to proactively make changes as needed.
-Strong communication skills written and oral,
-Flexible with working schedule.
-Previous UAE experience is must.
6) Healthy food chef Job requirement but not limited to:
-A must have experience in the healthy food section and ability to make meal plan in accordance to customers request, need or diet preference.
-Good numeracy and literacy skills.
-Organizing and controlling the efficient production of quality diet foods and beverages according the company statutory regulations regarding hygiene, safety and cleanliness.
-Ability to develop recipes and technical related to different type of diet food.
7) HACCP coordinator:
-Review all Critical Control Point (CCP) monitoring and verification records to ensure compliance with HACCP critical limits and frequencies, as required by the HACCP plan.
-Monitor HACCP and PRPs to ensure procedures are properly carried out.
-Review and evaluate all records for accuracy and completeness and determine need for process improvement
-Develop and implement training plans for HACCP, GMP, OSHA, allergen control, chemical control, glass control, SSOPs and all required plant programs
-Perform mock recalls and ensure identification, labeling, and traceability system functions as planned
-Conduct HACCP team meetings and required HACCP review
-Analyze processes, identify trends and anomalies, and continuously evaluate plant programs for improvement
-Ensure all food safety-related documents and records are controlled and that current issues are in use
-Keep informed of food safety laws and regulations
Email : kelly@marsavillage.com. Only Asians and Europeans in UAE.