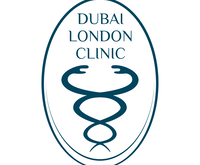 Website Dubai London Clinic
Dubai London Clinic & Speciality Hospital Careers
Hospital & Health Care Dubai
About DLCSH
For over 34 years, Dubai London Clinic & Speciality Hospital has offered advanced healthcare to its patients from multiple clinics across Dubai. Strategically located in six different areas within Dubai, the most recently opened clinic is located conveniently on the lower ground level of the Nakheel Mall, Palm Jumeriah. Dubai London Clinic's state-of-the-art amenities available at each of our clinics are just one indicator of the wide range of medical services on offer, while the Dubai London Clinic team of doctors and medical experts is committed to providing the best possible care to every single patient, guiding them through their entire treatment journey.
Here Latest Dubai London Clinic Jobs Openings (3Nos)
Hiring
1) OT Nurses with DHA
2) IP Medical Coder
3) OPD Nurses (Female/with DHA Eligibility)
Email : recruit@dubailondonclinic.ae
Eligibility Criteria:
Nurse required for the full-time Triage Nurse with DHA License. Only experienced background candidates need to apply. However, fresh candidates are not encouraged by us. Submit your current CV and covering letter to our HR Department.
Reconciliation Officer required for the full-time vacancy. Candidates must be qualified with 2 years of medical background experienced in order to apply. Send us your CV along with your covering letter.
Housekeeping whether experienced or fresh can submit your CV along with a covering letter to our HR.
Administrator Executive needs full-time admin required for our insurance department. Candidates must have a relevant degree with 2 years of working experience in the reputed hospital. Job duty is to cash collection, reception and as well as admin work. However, a fluent Arabic speaker is mandatory.
Medicine Specialist required full-time western training in the medical field with a DHA license is necessary.
Radiographer (Female) is required with having experience in a similar role. However, a DHA license is required.
Applying Details Dubai London Clinic Careers
Subject: Please specify "Applying Position" in the subject line.
Email CV: recruit@dubailondonhospital.ae